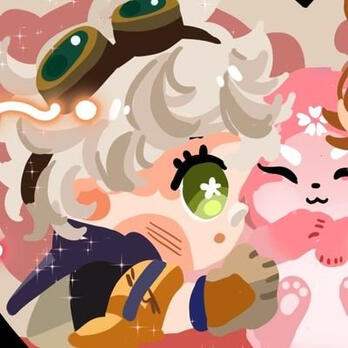 KOTAK MICIN
Hi, i'm nada!
Freelancer artist , currently likes to draw fanart and also original character designs💕
For inquiries please direct message me on either Twitter or instagram
commission : OPEN
waitlist : OPEN
Design character sheet:OPEN
---
PRICES & STYLES
Details may be charge with extra fee!

Simple background

Commercial use price x2

for "chibi lineless" you will get a free simple background & decoration.
BUST UP : 75K / $25
WAIST UP : 85K/ $30
FULLBODY : 125K / $35
BUST UP : 130K/ $25
WAIST UP : 160K/ $35
FULLBODY : 250K/ $50
BUST UP : 85K / $25
WAIST UP : 130K/ $35
FULLBODY : 200K/ $45
Charcter design list:
Bundle (start from 450k/$100)- 2 fullbody ( front and back)
- 1 or 2 bust up
- 1-3 material of design character
- biodata frame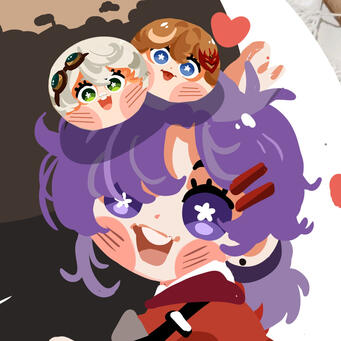 Personal use only. For commercial work, please contact me to discuss further.

All the price is the base price, the price may changes depending on complexity of your request.

All payment via PAYPAL & Local bank (MANDIRI)

Full payment after I accept the references

Simple background (solid/color pattern/gradient) are FREE

Max 4 characters in 1 canvas.

Revision max 3x, more than that there will be extra cost.

i am allowed to post the commission piece with watermarks to my social media for my portfolio,please tell me if you don't want the commission result to be posted.

I have the right to refuse the commission, if there have things I'm not comfortable or I can not do with my ability.

No deadline and no rushing (it takes 1-2 weeks to finish 1 slot)

No cancel after i begin the commission process.

The cancelation from me will be fully refund.
DO
- OC, Fanart, BL, GL, Real person, kemonomimi, light armorDO NOT
- Bara (overly muscled person), Mecha, Realistic, Old person, Furry
Name : (i will put your name on the list)

Type of commission : (chibi lineless,normal lineart etc)

Reference : (your character visual, details and their personality, Please send me the clear reference of the character as detail as possible,so I won't draw them out of character)

Important info : (specific pose, expression, and color pallete)

Background : (please tell me if you want a specific background)

DM me via Instagram/Twitter for ordering (@kotakmicin)
By ordering my commission, you have read and agree to the Terms of Service agreement stated in this section.
Please contact me if you want to be put on waiting list.

while being in waiting list you can provide me the clear character reference.

I will contact you when i ready to working on your commission & please response within 48 hours or your slot will automatically given to the next person in the list.
I'm working on this project in Trello and wanted to share it with you!
https://trello.com/invite/b/FfDxPaIL/20c43371900e7e529bffe20f2bb5fc1a/kotakmicin-commissionprogress